GoBear Personal Loans Guide: What Loans You May Apply For At Different Life Stages
Posted On January 24, 2018
---
As you age over different stages of life, you would require different kinds of insurance as you would some form of walking aid. The same goes for loans. We have mentioned before that despite the pitfalls of taking on debt, it can be a sound avenue to tide over short-term financial commitments as long as you don't misuse it like defaulters. Or, if you would turn to The Bear instead of The Sharks.
While some misguided folks have given debt a bad name, there exist the good kind of debts. Yes, there is a light side to every dark side. The good kind of debts are those that help you generate positive cashflow in the long run, and home loans would be the best example we can cite.
Now that you are not so concerned about applying for loans, we will highlight how and why personal loans can be used in your favour depending on which of life's milestone you are currently at.
In Your 20s
Ah, the roaring 20s! This is the decade when you feel somewhat invincible in the face of life. This is the period when you discover that the world is your oyster and what you do is determined by trending hashtags. This is also the time when you hit a speed bump known as quarter-life crisis, because school is officially out and you are thrown into the deep end of the pool. Your first job might not be aligned with what you envisioned yourself to be doing. It can be both terrifying and exhilarating.
It is safe to say that a good third of your 20s is spent pursuing your tertiary education at a university, hence the need for a study loan. As a rough gauge, a three-year business degree at National University of Singapore (NUS) costs about S$31,200. Like it is not costly enough, university tuition fees are hiking by 1 to 1.5% year on year. Undergraduate studies in medicine, law, dentistry and music cost significantly higher.
This is when education loans can step in to play the good guy. You might have to repay annual interest rates of about 4.5% on the principle sum, but leveraging to fund your tuition fees is not a bad idea considering that education is an investment that pays dividends. As a matter of fact, economic statistics have shown that up to a certain point, putting money into education exponentially increases wage over time.
Generally, study loans are capped at max quantum of 90% of the tuition fee and they are interest-free during the course of study.
Looking at the (un)employment climate in Singapore right now, some might question the practicality of a university degree. But unless you really want your 20s to end in a Great Depression, getting a loan here remains a good move to make. You can trust us on that.
That is the early part of your 20s. What about the later part? Most fresh grads would probably end up plying their trade as employees at an MNC, but times have changed. The millennial generation is experimental and the younger ones among us are flipping the bird at risks. Pulling their resources, street smarts and problem solving skills together, they are fast making startups a viable career choice. Youth and time are on their side, they would say.
Maybe you are one of them. You want to use your engineering know-how to literally build a better world. But first, you need to build capital. There are many equity financing schemes available at SPRING Singapore and many government assistance subsidies to tap into, but approvals are not guaranteed. Either that or the amount of grants received may not be up to your projected figure. In this case, you can consider taking up a personal loan just so you can hit the ground running, and then turn your budding ideas into reality.
It is true that sometimes, you need to take on debt in order to make money.
In Your 30s
A number of people moan about hitting the big Three-O, but at least the quarter-life crisis and alcohol-fueled shenanigans are fizzling out. You have a stable career, a modest pool of savings and more importantly, you are more self-assured. It might also be time to think about settling down with your sweetheart.
Besides the possibility of taking up a personal loan to relieve the staggering costs of a wedding, it is more certain that you will be applying for either a HDB or bank loan for your marital home. Most couples would opt for a BTO flat over its subsidised price and improved design; by taking a HDB concessionary loan, you can service the max 90% loan quantum and the 10% down payment using CPF, which means you don't need to cough up any cold hard cash like in the case of bank loans. We just hope that this is as far as you would go to leverage your finances, because we really wouldn't recommend borrowing to indulge in a fancy honeymoon. Remember, unlike education, a holiday is something that doesn't give back any returns.
We said school was out earlier on, didn't we? Well, not necessarily. Speaking of education, 30s is a time when you already accumulated some professional experience under your belt, which qualifies you for a Masters program. While being armed with a Masters puts you in good stead in terms of employability and income, you need to think this through: will a non-guaranteed wage increase outweigh the cost of investment? If broken down to a per year basis, a full-time coursework program could be about 40% to 50% more expensive than your undergraduate studies.
Taking yet another education loan now could pay off once the economy rides out these bearish times. Then again, you could take it that you are borrowing for a holiday from the monotony of corporate life. This time though, the 'holiday' has the potential to reward you.
In Your 40s
Congratulations, you finally made it to the club in which the Chinese call huang jin nian hua. At this point you might already have a child, or two, with your sweetheart. They are growing up nicely. In another decade, they are going to be attending university, just like how you did during your 20s. Spare them the agony of shouldering study loan interests; be a little more forward thinking and start an endowment plan for them, so there is a ready pool of funds by the time they start their freshman year. The earlier you start, the better. Especially if you do decide to send them abroad for studies, which could run up to a six-figure sum.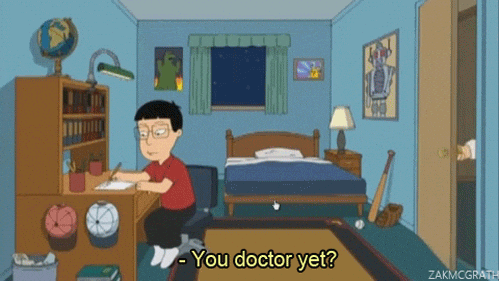 If your children's education woes can be taken care of by planning ahead, why would you need loans for your 40s? Assuming you and your family are staying in a HDB or EC and the minimum occupation period is over, one way to use loans to your own benefit is to take up another home loan to purchase a second property. You know the drill from there: list your property, search for a tenant and create another stream of passive income. You probably won't get to touch that income as it should be used to pay for the mortgage, but you can reap instant capital gains once you sell it in the future. This is a loan that is definitely worth taking if eligibility conditions are met and location is right.
Back in September, The Sunday Times conducted a survey on desire for car ownership in Singapore and found that one of the top reasons is associated with ferrying of family members. Even though the survey was focused on the younger generation of between 18 and 35, we feel it doesn't take away the fact that as 40-something parents, you would probably find it more convenient to have your own car. Not only can you access the more inaccessible places during family outings, it is easier to juggle your kids' transportation back and forth from school and your own work schedule. We understand that in this article, we only want to expound on the good of debt at a specific timeline life, and asking you to take a loan on a depreciating asset doesn't make sense.
Newsflash: it can make sense. Have you given any thought to become a part-time Uber driver?
ALL GIFS: GIPHY.COM
This article is proudly sponsored by GoBear and first appeared here.
Choosing insurance and financial products was once a complicated and dull process. It was filled with tricks and different terms and conditions. Andre Hesselink didn't think that was fair. He thought comparing insurance and financial products should be simple, straight forward and transparent. So, with the help of like-minded people, they solved this problem, leading us to GoBear.
You may also like